Grape jelly meatballs
Grape jelly meatballs
*Recipe on video and text may differ from each other!
How to cook Grape jelly meatballs: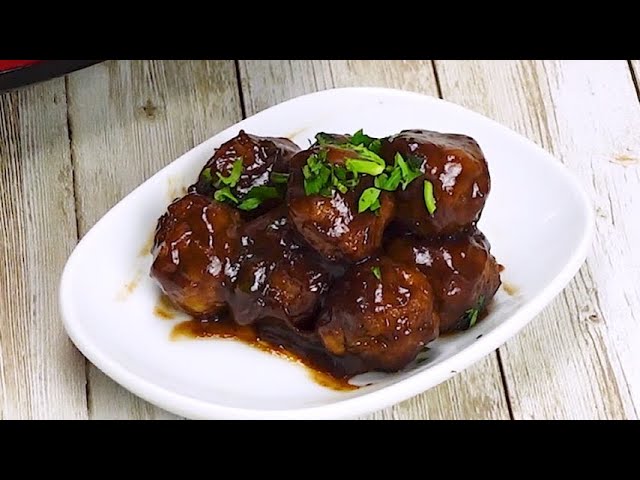 INGREDIENTS
2 eggs
1 tbsp breadcrumbs
1 tsp garlic powder
1 tsp onion powder
1/2 tsp kosher salt
1/2 tsp pepper
500 g minced meat
1 cup grape jelly
1 cup BBQ sauce
parsley
METHOD
1. Mix the eggs, breadcrumbs, onion and garlic powder, salt, and pepper in a bowl.
2. Add the mincemeat and mix very well.
3. Make several small balls and place them on a baking tray.
4. Bake for 20 minutes at 180°c (356°f).
5. Place the meatballs in the slow cooker, add grape jelly, and BBQ sauce and mix very well.
6. Cook for two hours.
7. Sprinkle with parsley to serve.
Other category recipes - Meat and poultry recipes