Puffed rice salame
How to cook Puffed rice salame: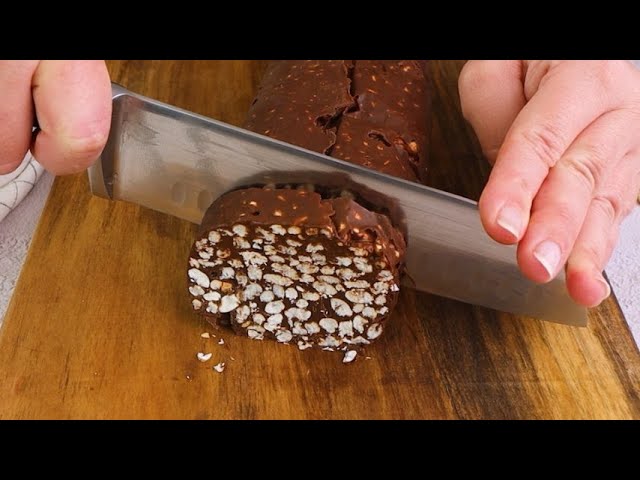 INGREDIENTS
250g of dark chocolate
250g of hazelnut cream
60g of puffed rice
METHOD
1. Pour the chocolate into the bowl and transfer to the bain marie. Stir until is completely melted and then add the hazelnut cream. Mix until all is well combined.
2. Transfer the chocolate to the bowl and add the puffed rice. Mix with a spatula until all is combined.
3. Arrange the parchment paper on the cutting board and pour the mixture in the middle. Wrap it with parchment paper to create the salad. Close on all sides and transfer to the fridge for 3 hours.
4. After time has elapsed remove the parchment paper, cut it into slices and serve.
Other category recipes - Desserts