Smart cannoli
How to cook Smart cannoli: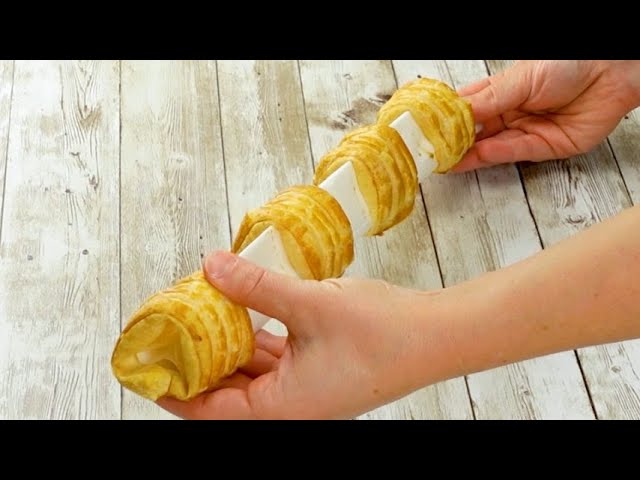 INGREDIENTS
Puff pastry
1 egg
Whipping cream
Almonds
METHOD
1. Fold a piece of baking paper several times in the shape of a triangle.
2. Cut thin strips of puff pastry. Wrap the puff pastry strips around the baking paper roll.
3. Brush with egg.
4. Bake for 30 min at 180ºC (356ºF)
5. Fill each pastry puff tube with whipped cream and add almonds at the ends.
Other category recipes - Desserts