Glass Noodle Chicken Salad
How to cook Glass Noodle Chicken Salad: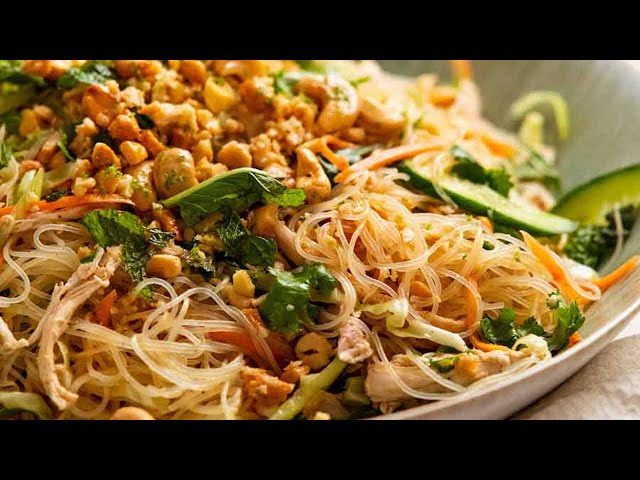 This Asian-style salad combines glass noodles with fresh herbs, vegetables and shredded chicken with a hoisin dressing that's slightly creamy so it clings nicely to the slippery noodles. The lime cashew crumble sprinkled on top really makes this, so don't skip it!
Terrific no-cook meal for hot summer nights. Skip the chicken to turn it into a fabulous starch + veg side for Asian meals.
Other category recipes - Salad recipes