Basil caviar pearls
How to cook Basil caviar pearls: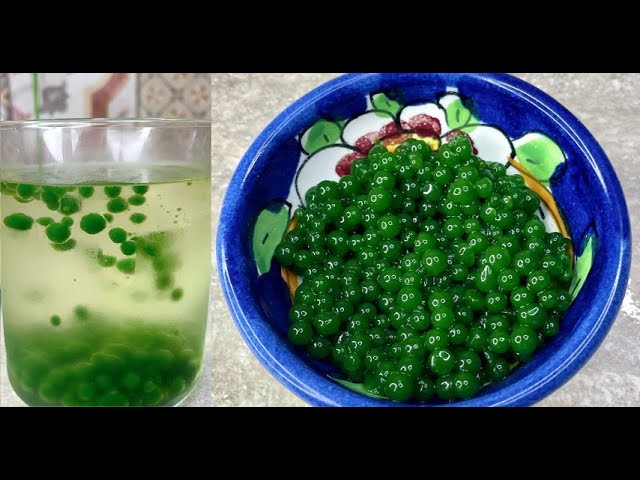 How to make basil pearls at home with just 3 ingredients! This vegan caviar is perfect for garnishing all kinds of dishes!
INGREDIENTS
100g basil leaves
200g vegetable oil
100g water
1g agar agar
METHOD
1. First, fill a glass with vegetable oil and freeze for about 30 minutes.
2. Boil the basil leaves for a few seconds.
3. Blend it with water. Then add agar agar and cook for 1 minute.
4. Fill a sryringe with the basil mixture and slowly drop droplets into the cold oil.
5. Once you've used all the basil liquid, drain the pearls from the olive oil.
Other category recipes - Appetizers