The Budget Friendly Curry Recipe
A budget-friendly curry recipe that's packed with flavor and uses affordable ingredients
Subscribe to our Telegram channel
@nifty_recipe
. Here you will find all the latest photo and video recipes!
*Recipe on video and text may differ from each other!
How to cook The Budget Friendly Curry Recipe: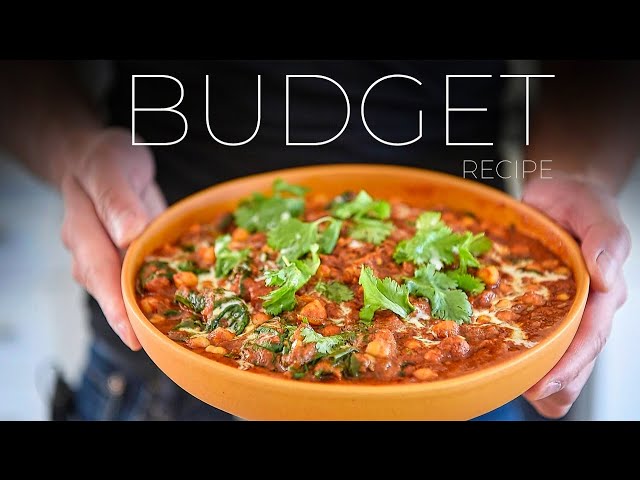 A budget-friendly curry recipe that's packed with flavor and uses affordable ingredients:
Ingredients:
1 tablespoon vegetable oil
1 onion, finely chopped
2 cloves garlic, minced
1 tablespoon curry powder
1 teaspoon ground cumin
1 teaspoon ground coriander
1/2 teaspoon turmeric
1 can (400 ml) coconut milk
1 can (400 grams) diced tomatoes
2 cups mixed vegetables (such as potatoes, carrots, peas, bell peppers)
1 can (400 grams) chickpeas, drained and rinsed
Salt and pepper to taste
Cooked rice or naan bread, for serving
Optional garnish: chopped fresh cilantro
Instructions:
Heat the vegetable oil in a large pot or skillet over medium heat.
Add the chopped onion and minced garlic to the pot and sauté for a few minutes until the onion becomes translucent.
Add the curry powder, ground cumin, ground coriander, and turmeric to the pot. Stir and cook for about a minute until the spices become fragrant.
Pour in the coconut milk and diced tomatoes (including the liquid) into the pot. Stir well to combine.
Add the mixed vegetables and chickpeas to the pot. Stir to coat them in the curry sauce.
Bring the mixture to a boil, then reduce the heat to low and let it simmer for about 15-20 minutes, or until the vegetables are tender.
Taste the curry and season with salt and pepper according to your preference. Adjust the spices as desired.
Once the vegetables are cooked and the flavors have melded together, remove the curry from the heat.
Serve the budget-friendly curry hot over cooked rice or with naan bread on the side. Garnish with chopped fresh cilantro, if desired.
This budget-friendly curry is not only delicious but also allows you to be creative with the vegetables you have on hand. It's a versatile recipe that can be easily adapted to suit your taste preferences and dietary needs. Enjoy your homemade curry at an affordable price!
Other category recipes - Recipes