Dulce de Leche Cinnamon Rolls
Dulce de Leche Cinnamon Rolls
Subscribe to our Telegram channel
@nifty_recipe
. Here you will find all the latest photo and video recipes!
*Recipe on video and text may differ from each other!
How to cook Dulce de Leche Cinnamon Rolls: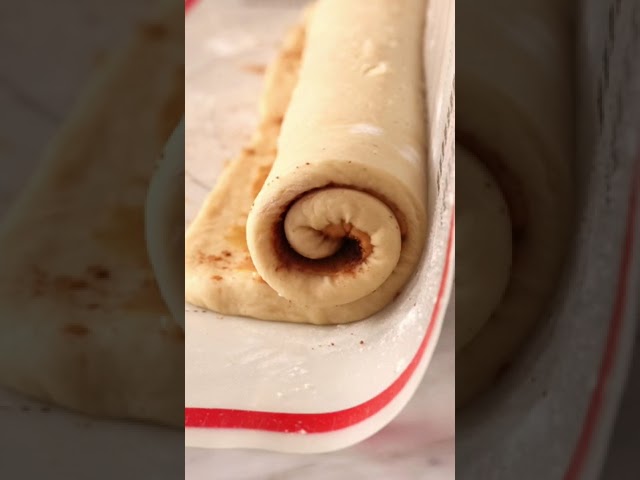 A recipe for Dulce de Leche Cinnamon Rolls that are perfect for a special breakfast or dessert treat:
Ingredients:
For the dough:
2 and 1/4 teaspoons active dry yeast
1/4 cup warm water
1 cup warm milk
1/4 cup granulated sugar
1/4 cup unsalted butter, melted
2 large eggs
4 cups all-purpose flour
1 teaspoon salt
For the filling:
1/4 cup unsalted butter, softened
1/2 cup granulated sugar
2 tablespoons ground cinnamon
1/2 cup dulce de leche
For the frosting:
1/2 cup powdered sugar
2 tablespoons dulce de leche
1-2 tablespoons milk
Instructions:
In a small bowl, combine the active dry yeast and warm water. Let it sit for 5-10 minutes, or until the mixture is frothy.
In a large mixing bowl, combine the warm milk, granulated sugar, melted butter, and eggs.
Add the yeast mixture to the mixing bowl and stir to combine.
Add the all-purpose flour and salt to the mixing bowl and stir until a dough forms.
Knead the dough for 5-10 minutes, or until it becomes smooth and elastic.
Cover the dough with a clean kitchen towel and let it rise in a warm place for 1-2 hours, or until it has doubled in size.
Preheat your oven to 375°F (190°C).
In a small bowl, mix together the softened butter, granulated sugar, and ground cinnamon to create the filling.
Roll out the dough on a floured surface into a rectangle shape.
Spread the dulce de leche evenly over the dough, then sprinkle the filling mixture on top.
Roll up the dough tightly and cut it into 12 even slices.
Place the cinnamon rolls in a greased baking dish and bake for 25-30 minutes, or until golden brown.
While the cinnamon rolls are baking, mix together the powdered sugar, dulce de leche, and milk to create the frosting.
Once the cinnamon rolls are done, let them cool for a few minutes before drizzling the frosting on top.
Serve your warm Dulce de Leche Cinnamon Rolls and enjoy!
Note: You can also make the dough in a bread machine or stand mixer with a dough hook attachment.
More recipes from channel - Preppy Kitchen
Other category recipes - Baking