Easy Chicken Wings Recipe
Easy chicken wings refer to a simplified and straightforward approach to preparing chicken wings.
Subscribe to our Telegram channel
@nifty_recipe
. Here you will find all the latest photo and video recipes!
*Recipe on video and text may differ from each other!
How to cook Easy Chicken Wings Recipe: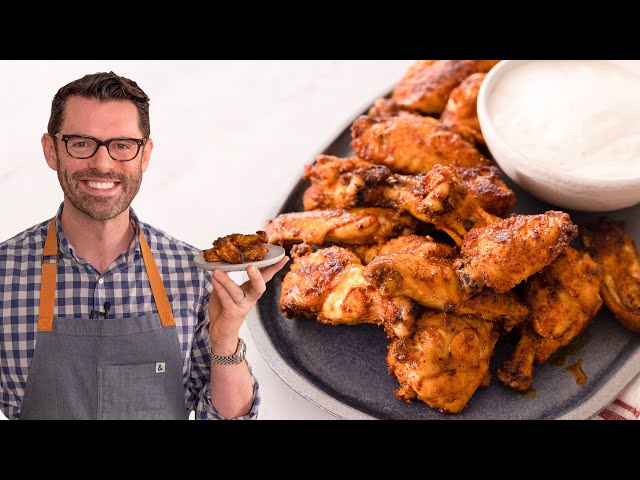 Easy chicken wings refer to a simplified and straightforward approach to preparing chicken wings. It typically involves using a basic marinade or seasoning, followed by baking, grilling, or frying the wings until they are cooked through and crispy.
The term "easy" signifies that the recipe requires minimal ingredients, simple techniques, and a shorter preparation time compared to more elaborate wing recipes. Easy chicken wings are perfect for casual gatherings, weeknight meals, or when you're looking for a hassle-free and delicious finger food option.
The simplicity of easy chicken wings allows for versatility in flavors. Common seasonings and sauces used for easy chicken wings include barbecue sauce, buffalo sauce, honey garlic, teriyaki, lemon pepper, and various spice rubs. The wings can be served as an appetizer, a main course, or as part of a party spread.
An easy chicken wings recipe for you:
Ingredients:
2 pounds chicken wings
1/4 cup soy sauce
1/4 cup honey
2 tablespoons barbecue sauce
2 tablespoons ketchup
2 tablespoons olive oil
2 cloves garlic, minced
1 teaspoon paprika
1/2 teaspoon salt
1/4 teaspoon black pepper
Optional toppings: sesame seeds, chopped green onions
Instructions:
Preheat your oven to 425°F (220°C). Line a baking sheet with aluminum foil and lightly grease it.
In a mixing bowl, combine the soy sauce, honey, barbecue sauce, ketchup, olive oil, minced garlic, paprika, salt, and black pepper. Whisk everything together until well combined.
Place the chicken wings in a large bowl and pour the marinade over them. Toss the wings to ensure they are evenly coated with the marinade. Let them marinate for at least 30 minutes, or you can refrigerate them for a few hours or overnight for more flavor.
Once the wings are marinated, place them in a single layer on the prepared baking sheet. Reserve the remaining marinade for basting later.
Bake the chicken wings in the preheated oven for 25-30 minutes, or until they are cooked through and crispy, flipping them halfway through.
While the wings are baking, take the reserved marinade and pour it into a small saucepan. Bring it to a boil over medium heat, then reduce the heat and simmer for 5 minutes until slightly thickened. This will be used for basting the wings.
Once the wings are cooked, remove them from the oven and brush them with the thickened marinade. Alternatively, you can toss the wings in the sauce to fully coat them.
Optional: Sprinkle the chicken wings with sesame seeds and chopped green onions for added flavor and garnish.
Serve the chicken wings hot as an appetizer or a main dish. They pair well with dipping sauces like ranch or blue cheese dressing.
Enjoy your delicious and easy chicken wings! They are perfect for parties, game nights, or as a tasty snack any time.
Other category recipes - Meat and poultry recipes