Macaroni Cheese Pasta
​Macaroni and cheese pasta, also known as mac and cheese, is a classic and comforting dish loved by many.
*Recipe on video and text may differ from each other!
How to cook Macaroni Cheese Pasta: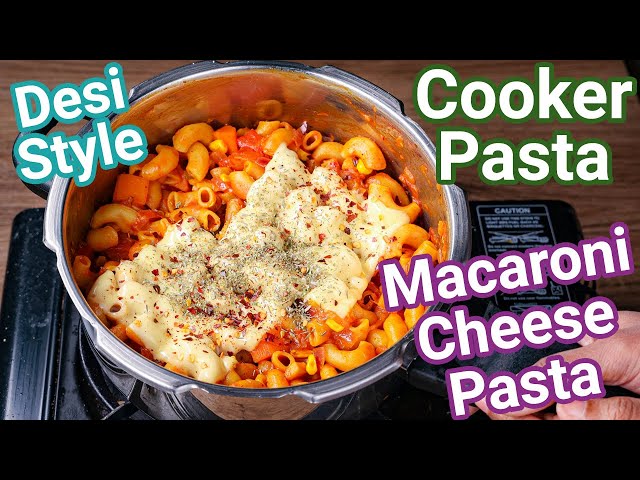 Macaroni and cheese pasta, also known as mac and cheese, is a classic and comforting dish loved by many. Here's a recipe to make a delicious macaroni and cheese pasta:
Ingredients:
8 ounces (about 225 grams) elbow macaroni or any pasta shape of your choice
3 tablespoons unsalted butter
3 tablespoons all-purpose flour
2 cups milk
2 cups shredded cheddar cheese (or a combination of cheddar and other cheeses like Gruyère or Monterey Jack)
1/2 teaspoon salt (or to taste)
1/4 teaspoon black pepper (or to taste)
1/4 teaspoon paprika (optional)
1/4 cup grated Parmesan cheese (for topping, optional)
Fresh parsley or chives for garnish (optional)
Instructions:
Cook the pasta according to the package instructions until al dente. Drain the cooked pasta and set it aside.
In a large saucepan, melt the butter over medium heat.
Add the flour to the melted butter and whisk continuously for about 1-2 minutes to create a roux. The roux should be smooth and bubbly.
Gradually pour in the milk, whisking constantly to combine the roux with the milk. Continue whisking until the mixture thickens and comes to a simmer.
Reduce the heat to low and add the shredded cheddar cheese, salt, black pepper, and paprika (if using). Stir until the cheese has melted and the sauce is smooth and creamy. Taste and adjust the seasoning if needed.
Add the cooked pasta to the cheese sauce and stir until the pasta is evenly coated.
Preheat the broiler in your oven.
Transfer the macaroni and cheese mixture to an oven-safe baking dish. If desired, sprinkle grated Parmesan cheese on top.
Place the baking dish under the broiler for about 2-3 minutes or until the top is golden and bubbly. Keep a close eye on it to prevent burning.
Remove from the oven and let it cool for a few minutes.
Garnish with fresh parsley or chives if desired.
Serve the macaroni and cheese pasta hot as a delicious and comforting main dish. It pairs well with a side salad or steamed vegetables. Enjoy the cheesy goodness!
Other category recipes - Dinner recipes