Garden Treats
More recipes from channel - Delish
How to cook Garden Treats: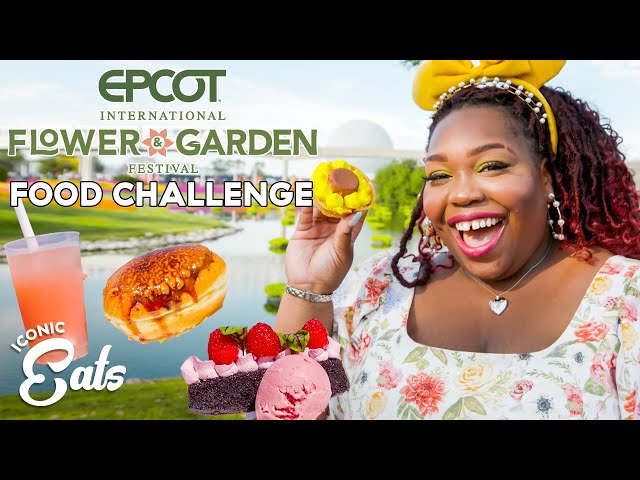 Watch Adriana eat her way through one of Disney World's most popular events: International Flower & Garden Festival. She'll go from one stop to the next trying their most popular menu items like the vegan Korean short rib, taco vampiro, grapefruit tart—and yes, lots of cocktails! Find all of the food and rides at Walt Disney World Resort EPCOT in Orlando, Florida.
ABOUT THE FESTIVAL:
Disney World's longest running event, EPCOT International Flower & Garden Festival, returns from March 2-July 4 2022 and is the springtime version of the beloved Food & Wine Festival.
Disney's EPCOT transforms into a topiary wonderland with popular characters turned into massive, colorful sculptures. With over 23 topiaries designed by Disney horticulturists, there are more photo opps than you know what to do with. But that's not why we were visiting—the festival-exclusive tastings include over 150 items, with 28 brand-new tastings for 2022. The celebration ties with 2021 as the longest running at 125 days straight over its 29-year history.
While the Food & Wine festival may be the most popular, the Flower & Garden festival is the most underrated when it comes to the food. The celebration is included in the price of a standard theme park ticket, but the individual tastings aren't, therefore we created a list of our top items so you know what's worth spending your money on.
Other category recipes - Recipes
Add recipe