Shrimp fried rice
Easy chinese fried rice recipe + better than takeout!
*Recipe on video and text may differ from each other!
How to cook Shrimp fried rice: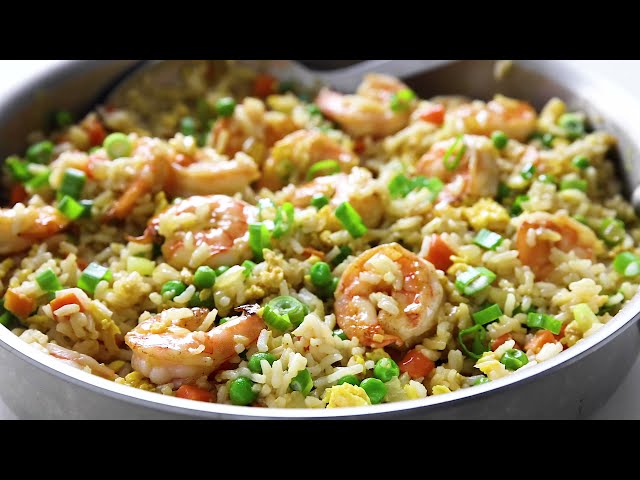 This shrimp fried rice highlights the best of Chinese takeout in a quick and easy recipe. Made with rice, shrimp, peas, carrots, onion, and egg, plus savory Asian flavors, it's the best stir fry recipe ever - and healthy too!
You can serve this as a side if you've got plenty of other dishes on the table. But for me, a big bowl of shrimp fried rice is quite satisfying on its own for a healthy dinner recipe (yes, it's that good). So the next time you're craving some homemade Asian food - know that this Chinese fried rice recipe will always hit the spot!
Other category recipes - Dinner recipes