Milk Rice Cake
How to cook Milk Rice Cake: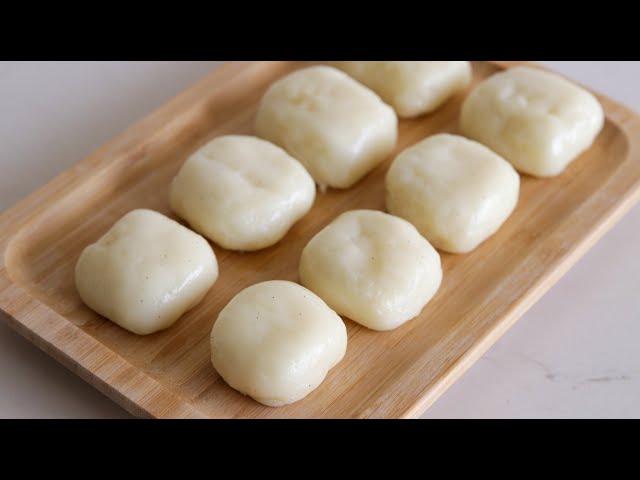 This milk rice cake recipe was very popular all over the internet in the last year, some titles scream: "How to turn milk into a sweet and chewy snack". I decided to give this squashy milk candy a try and see if this recipe worth the hype. This dessert is chewy and has quite unique texture. If you want to know if this dessert is really worth making, watch the video to the end and decide.
Ingredients:
20g Glutinous rice flour
40g Cornstarch/Potato starch
3 tablespoons Sugar
pinch Salt
200ml Milk
1/2 teaspoon Pure vanilla paste/vanilla extract
Directions:
1. Ia pan combine cornstarch or potato starch, sugar, salt, milk and vanilla extract.
2. Mix until combined and no lumps.
3. Place the pan over low-medium heat and cook, stirring constantly, until thickens and soft dough is formed.
4. Transfer the dough to a clean surface and shape into a rectangle.
5. Cut the rectangle into bite size pieces.
6. Shape into small rectangles or balls and serve.
More recipes from channel - The Cooking Foodie
Other category recipes - Baking
Add recipe