Chicken Pizzaiola
Chicken Pizzaiola
Subscribe to our Telegram channel
@nifty_recipe
. Here you will find all the latest photo and video recipes!
*Recipe on video and text may differ from each other!
How to cook Chicken Pizzaiola: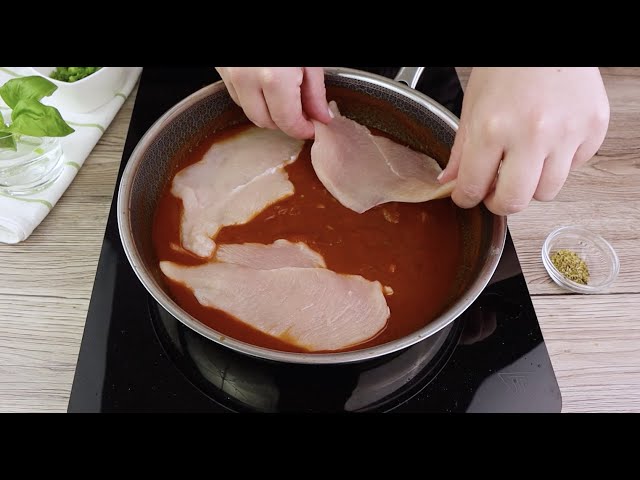 A quick and simple recipe for a tasty dinner ready in minutes!
INGREDIENTS
4 slices of chicken breast
1 spring onion
Extra virgin olive oil
300g of tomato sauce
Salt
Oregano
200g of mozzarella
Basil
METHOD
Add the drizzle of olive oil into the pan and brown the finely chopped spring onion. Add the tomato sauce, water, salt, and oregano. Put the lid on and cook the sauce for 5 minutes.
After time has elapsed, add the chicken slices, cover them with the sauce continue with cooking.
Cover the chicken slices with the diced mozzarella, put the lid on, and cook for the time necessary to melt the cheese.
Add the basil leaves on top.
Other category recipes - Recipes