4 delicious ways to cook potatoes
4 delicious ways to cook potatoes
*Recipe on video and text may differ from each other!
How to cook 4 delicious ways to cook potatoes: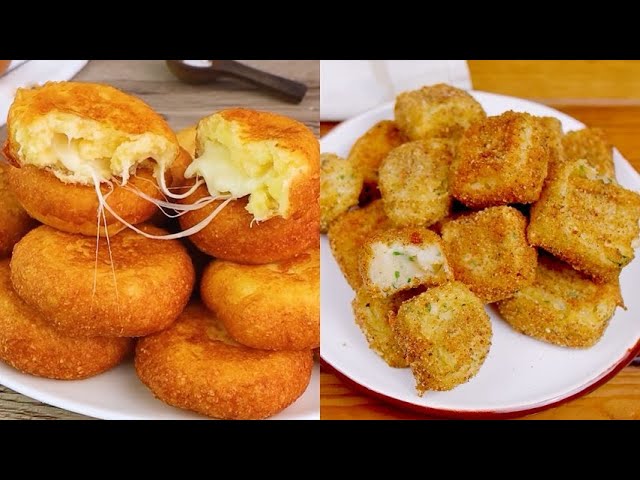 1) Potato patties: cheesy and very easy to prepare!
2) Crunchy potatoes: crunchy on the outside and soft on the inside!
3) Mashed potato fritters: how to prepare them in few minutes!
4) Chicken and potatoes: how to prepare and serve them in an alternative way!
More recipes from channel - Cookist Wow
Other category recipes - Recipes