Homemade Ketchup, Mustard, Mayo & More
Homemade Ketchup, Mustard, Mayo & More
Subscribe to our Telegram channel
@nifty_recipe
. Here you will find all the latest photo and video recipes!
*Recipe on video and text may differ from each other!
How to cook Homemade Ketchup, Mustard, Mayo & More: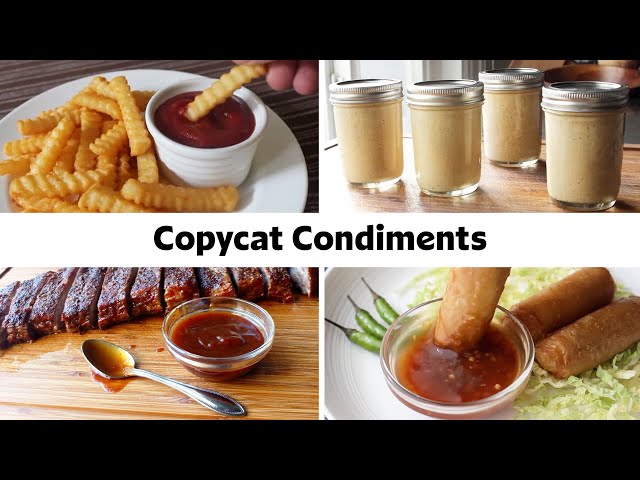 Hello Food Wishers! Chef John's Corporate Overlords here with 14 ways to make some of your favorite condiments at home! Should you make your own Homemade Ketchup? Probably not, but curiosity killed the cat, so Chef John will show you how to make it taste like a certain famous brand! Make homemade Sriracha, Dijon-style Mustard, Homemade Mayonnaise, and more with Chef John's foolproof methods. Whether you want to make Buffalo Chicken Wing Sauce or your own Blue Cheese Dressing to go with it, Chef John has the perfect copycat condiment recipe for you!
Other category recipes - Sauces and condiments