Crunchy Rice Flour Cookies
Crunchy Rice Flour Cookies
How to cook Crunchy Rice Flour Cookies: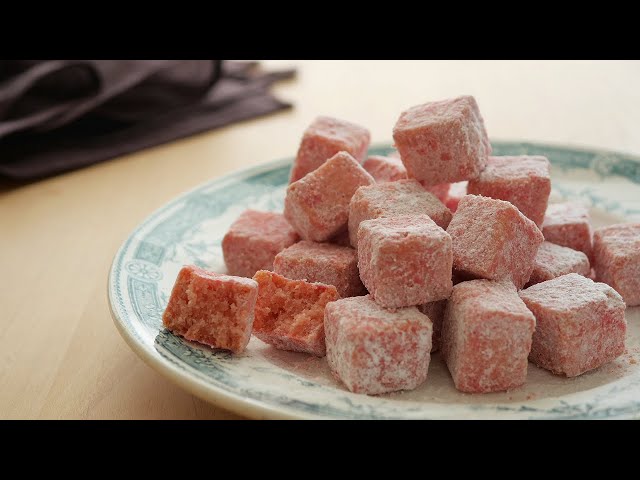 Ingredients

100g Rice flour

20g Almond flower
30g Beet sugar
10g Strawberry powder
45g Oil
2 tbsp~ Soy milk(or milk)
For coating
40g Non melting powdered sugar 
8g Strawberry powder
Directions
Preparation:
Line the cake pan with parchment paper.
Preheat the oven to 320°F/ 160℃.
Add the ingredients marked with ● to a bowl and mix well with a spatula.
Add Oil and Soy milk, Mix.
If you can't bring the dough together, add soy milk to adjust.
Place the dough between 2 pieces of parchment paper and roll it out to a thickness of 0.8in and cut dough into 24 pieces
Put the cookies on a baking sheet lined with parchment paper and bake in the oven for 18 minutes.
Let the cookies cool completely on a baking tray.
Complete recipe:
Other category recipes - Baking