Khachapuri
Khachapuri
How to cook Khachapuri: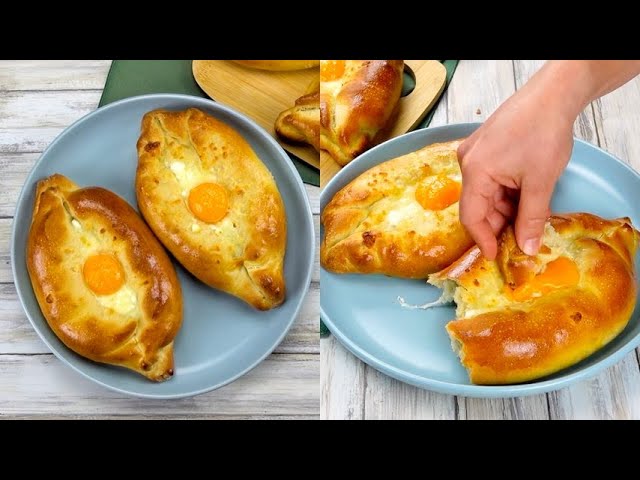 This Khachapuri recipe is a combination of fluffy homemade bread, cheese and a runny egg in the center. This is irresistible!
INGREDIENTS
120ml (½ cup) warm water
7g dry yeast
1 tsp sugar
550g (4 ½ cups) flour
250ml (1 cup) warm milk
Beaten egg
1 tbsp olive oil
4 egg yolks
Grated cheese
Ricotta
METHOD
Mix sugar, yeast, and warm water in a bowl.
Wait 5 minutes and add warm milk, oil, and beaten egg. Mix well. Gradually add the flour while mixing.
Get a smooth dough. Knead for 5 minutes with your hands and let stand for 2 hours. Divide the dough into 4 balls and flatten with a rolling pin.
Mix grated cheese and ricotta.
Pour a little on each piece of dough. Curl the top and bottom ends slightly and pinch the corners together to form a boat.
Add more mixture to the center of each boat. Brush beaten egg over the edges. Bake for 14 minutes at 230°C (450°F).
Pour an egg yolk into the center of each boat and return to bake for 1 minute at 230°C (450°F).
Complete recipe:
Other category recipes - Bread recipes