Calamari au gratin
Calamari au gratin
Subscribe to our Telegram channel
@nifty_recipe
. Here you will find all the latest photo and video recipes!
*Recipe on video and text may differ from each other!
How to cook Calamari au gratin: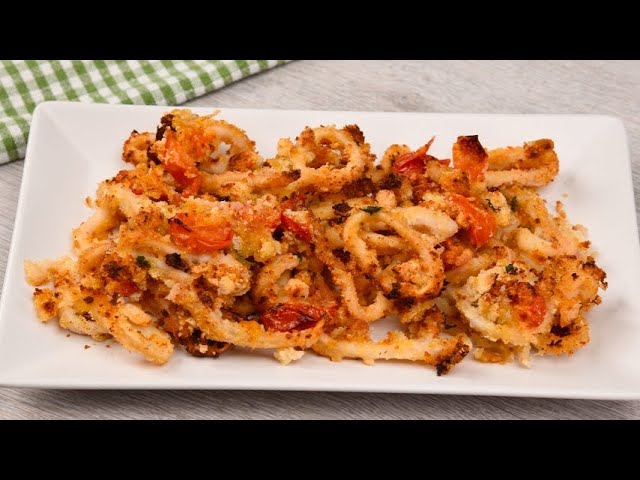 INGREDIENTS
400g squid rings 100g cherry tomatoes 1 lemon 200g bread 1 clove garlic Parsley Olive oil Salt Pepper Lemon zest
METHOD
Grind bread, garlic, and parsley.
Season the squid with oil, salt, and pepper. Add bread crumbs, cherry tomatoes, and grated lemon zest. Mix well.
Arrange the mixture on a baking sheet and bake at 360°F/ 180°C for 25 minutes. Serve.
Other category recipes - Seafood recipes