Sausage in bread crust
How to cook Sausage in bread crust: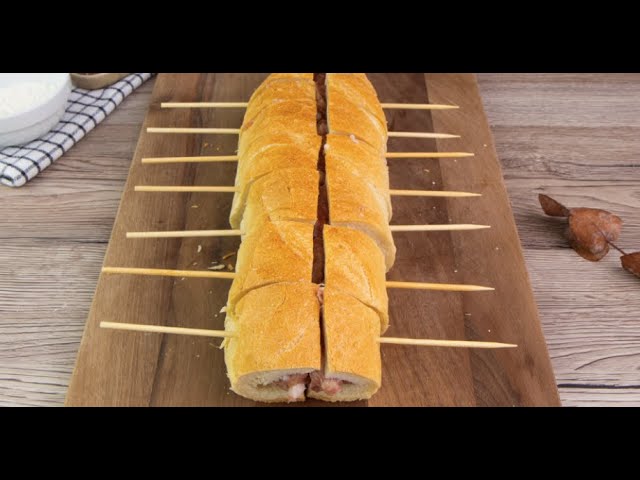 INGREDIENTS
1 baguette
250g of fresh sausage
Oil for frying
METHOD
Take the baguette, cut it into two halves and remove the crumb. Remove the meat from the sausage and replace the baguette crumb with the sausage paste.
Close the two halves of the stuffed baguette. Put them back together and stick them with a toothpick.
Cut the sausage-filled baguette into slices. Heat a pan with a little oil and transfer the slices. Turn several times for about 10 minutes over medium heat.
Other category recipes - Baking