Eid Special Recipes 2022
Eid Special Recipes 2022
How to cook Eid Special Recipes 2022: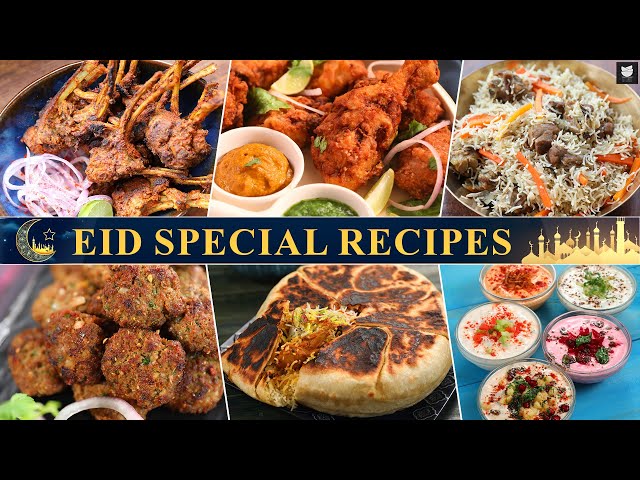 The festival of Eid-al-fitr is here and preparations are in full swing. So, we thought of sharing a few interesting recipes to make your Eid celebrations even more delicious.
Learn how to make Eid Special Recipes, such as Barrah Kebab, Kache Keeme Ke Kebab, Hyderabadi Wedding Fried Chicken, Parda Biryani, Afghani Pulao & 5 Types of Biryani Raita.
Complete recipe:
Other category recipes - Recipes