Onion and meat flowers
How to cook Onion and meat flowers: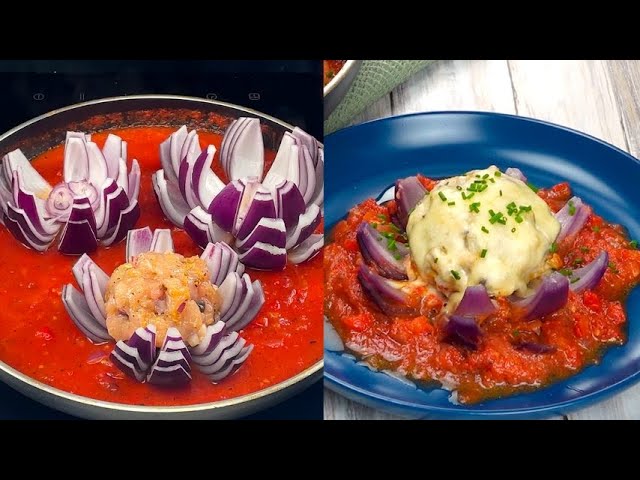 INGREDIENTS
400g chicken breast 100g onion Boiled mushrooms 1 egg Salt Black pepper Basil 5 g garlic powder 4 tomatoes ½ red bell pepper Grated cheese
METHOD
Pour chopped onion in a pan with oil.
Blend tomato and pour over onion. Add cut red pepper, black pepper, basil, salt and mix well, let cook.
Peel the onions. Slightly cut the top end horizontally.
Make 8 equal cuts vertically and submerge in water for 30 minutes.
Finely cut the chicken breasts, add chopped onion, an egg, boiled and chopped mushrooms, black pepper, basil, garlic powder, salt and mix very well. Form several meatballs.
Remove the center of each onion and place in the sauce in the shape of a flower. Place a meatball in each center of the onion. Cover and let cook for 15 minutes. Add grated cheese on top of each meatball and cook again for 10 minutes.
Decorate with chives.
Other category recipes - Appetizers