Chocolate Strawberry Cake
How to cook Chocolate Strawberry Cake: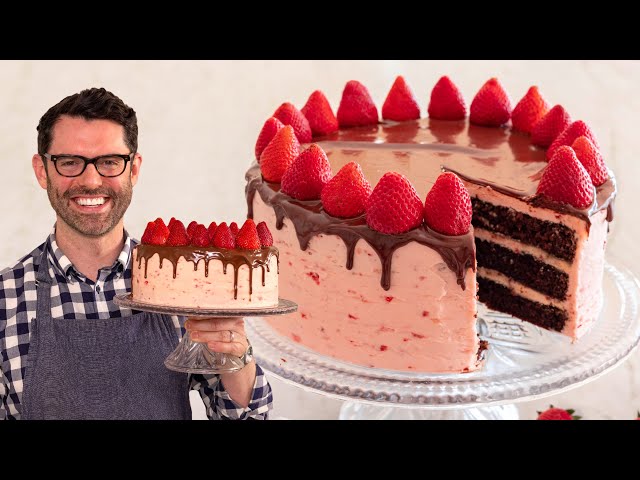 Whether you want to make this for Mother's Day, Valentine's Day, or another special occasion, this dreamy chocolate strawberry cake will steal the show. The tender and moist chocolate cake layers are filled and coated in a sweet strawberry buttercream which is already a delicious combination on its own, but we kicked it up a notch by drizzling chocolate ganache over the top! This melt-in-your-mouth cake is such a decadent treat, but the fresh, bright flavors from the strawberries really take It to a whole new level and balance the flavors out perfectly.
More recipes from channel - Preppy Kitchen
Other category recipes - Desserts
Add recipe