Pastry sunflower with potatoes, ham and zucchini
More recipes from channel - Cookist Wow
How to cook Pastry sunflower with potatoes, ham and zucchini: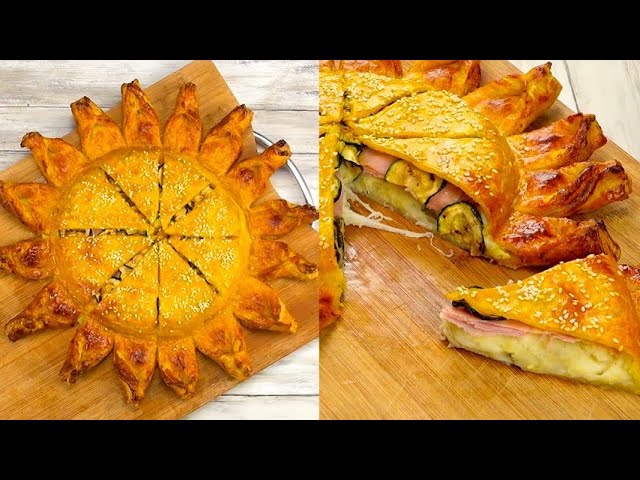 INGREDIENTS

Parmesan cheese
Cheese Potatoes
Black pepper
Baked ham
Grilled zucchini slices
Sesame seeds
Turmeric Milk
Egg yolk
Round puff pastry
METHOD
Spread milk all over the circular sheet of puff pastry. Add Parmesan cheese and flatten with a rolling pin.
Mix mashed potato with cheese and black pepper.
Add in the center of the puff pastry potato mixture, and add cooked ham and grilled zucchini slices.
Place another puff pastry on top. Divide the circle into 8 equal parts. Cut the edges and gather them to look like rays of sunshine.
Mix turmeric, egg yolk, and milk, and brush over the entire puff pastry. Sprinkle over sesame seeds and bake for 25 minutes at 180°C (356°F).
Other category recipes - Baking
Add recipe