Orange peel mini cakes
How to cook Orange peel mini cakes: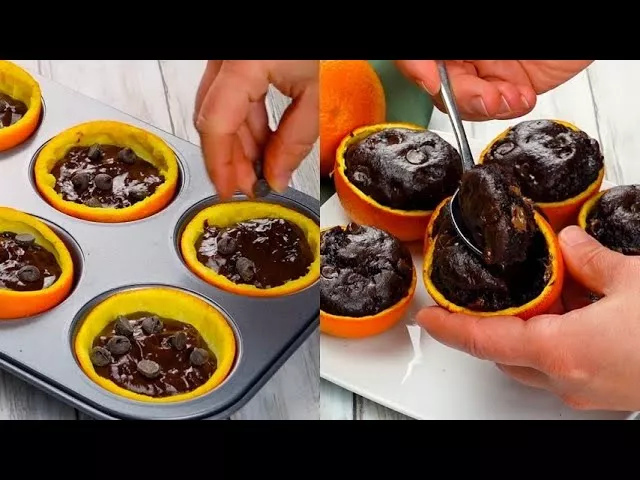 INGREDIENTS
6 oranges
2 large eggs
190g (¾ cup) sour cream
120ml (½ cup) milk
2 tsp vanilla extract
270g (1 ¾ cups) flour
100g (2/3 cup) cocoa powder
200g (1 cup) sugar
½ tsp baking powder
1 tsp baking soda
¾ tsp salt
cup chocolate chips
110ml (½ cup) vegetable oil
METHOD
Mix flour, cocoa powder, baking soda, baking powder, salt, and sugar in a bowl. Mix in a separate bowl sour cream, eggs, milk, vanilla extract, and vegetable oil.
Gradually pour the liquid mixture into the flour mixture. Mix very well. Add chocolate chips and mix again.
Cut several oranges in half, remove all the filling and place the peels in a muffin tray.
Pour the mixture into each orange peel, decorate with some chocolate chips and bake for 20 minutes at 176°C (350ºF).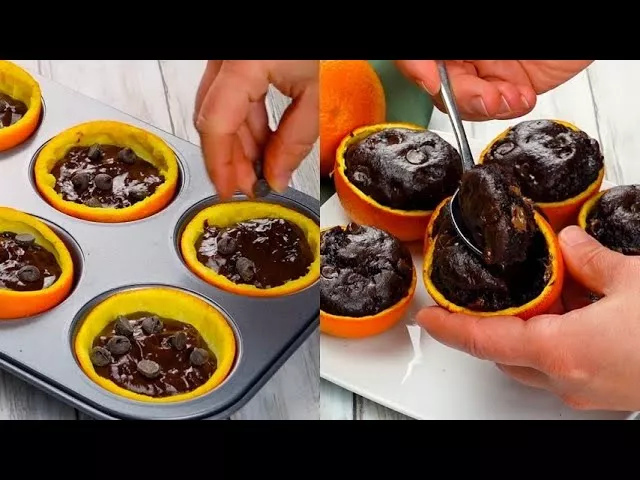 More recipes from channel - Cookist Wow
Other category recipes - Desserts
Add recipe