Rice Vegetable Crepe
Rice Vegetable Crepe
*Recipe on video and text may differ from each other!
How to cook Rice Vegetable Crepe: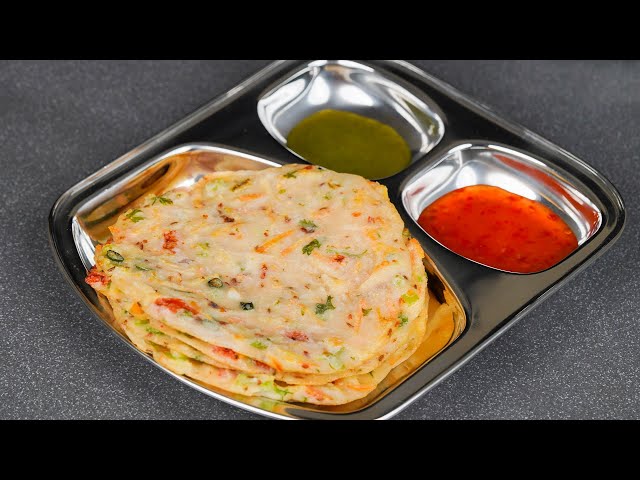 INGREDIENTS & PROCESS:

Soak For 2-3 Hours
Wash Well
Pour In Blender
Blend Smooth
1 Medium Potato
2 Tbsp Carrot
2 Tbsp Capsicum
2 Tbsp Onion
2 Tbsp Tomato
1 Tspn Ginger
1 Tspn Chilli Flakes
Salt as per Taste
1 Green Chilli
1 Tspn Cumin
1 Tspn Coriander Leaves
Mix Well
Grease Oil in a Pan
Pour Batter
Spread Well
Cook For 5 Min. In Low Flame
Flip
Cook For 2-3 Min.
Other category recipes - Recipes