Multicolor cake
How to cook Multicolor cake: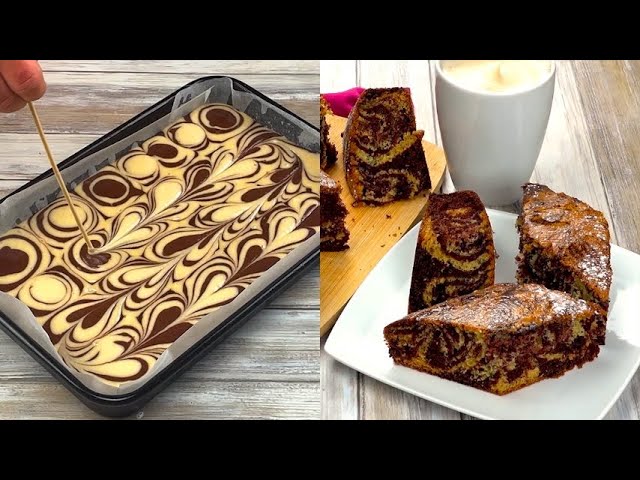 INGREDIENTS

2 eggs
a pinch of salt
200g (1 cup) sugar
200ml (4/5 cup) milk
120ml (1/2 cup) olive oil
2 tsp baking powder
300g (2 1/2 cups) flour
1 tsp flour
2 tsp cocoa
Jam
Powdered sugar
METHOD
Beat the eggs with sugar. Add the oil and mix. Add the milk and little by little add the flour and the baking powder with the salt while you continue mixing.
Divide the mixture into two bowls, add cocoa powder to one and a little more flour to the other.
Pour the mixture into a piping bag.
Add each mixture little by little to obtain a two-color cake.
Use a skewer to mix the colors.
Bake for 40 minutes at 170ºC (338ºF).
Smear a little jam on top and decorate with powdered sugar.
Other category recipes - Desserts