Tomato sauce meatloaf
How to cook Tomato sauce meatloaf: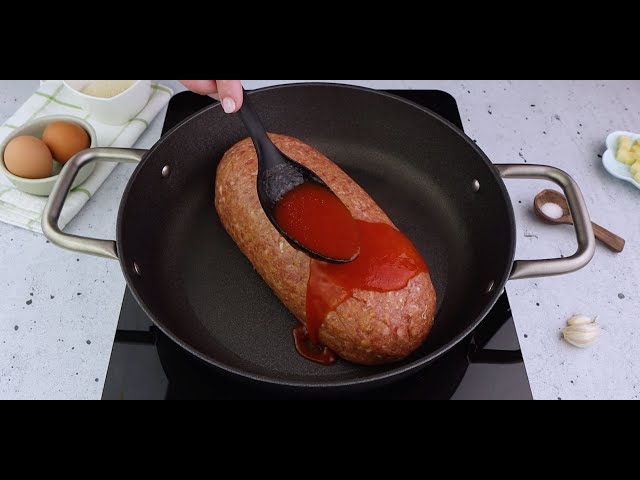 INGREDIENTS
700g of minced meat (mix of minced beef + minced pork)
50g (8 tbsp) of parmesan cheese
30g (4 tbsp) of breadcrumbs
Nutmeg
Salt
4 eggs
150ml (10 tbsp) milk
60g of cheese
For tomato sauce:
Extra virgin olive oil
2 cloves of garlic
800ml (3 1/2 cups) of tomato sauce
METHOD
In a bowl add the minced meat, parmesan cheese, breadcrumbs, nutmeg, salt, eggs, milk, cheese and mix everything.
Once the dough is made, roll it out on a sheet of baking paper. In the center arrange the cheese cubes. Then close the meatloaf by closing it and shaping it with parchment paper.
Put the peeled and lightly crushed garlic cloves together with the oil in the pot and fry until both sides of the garlic turn brown. Then add the tomato sauce and cook for a while.
Put the meatloaf in a non-stick pan, then pour boiling tomato sauce over it little by little.
Cook over low heat for about 45 minutes by pouring the sauce over it.
Other category recipes - Meat and poultry recipes