Choux pastry hot dog sausages
Choux pastry hot dog sausages
How to cook Choux pastry hot dog sausages: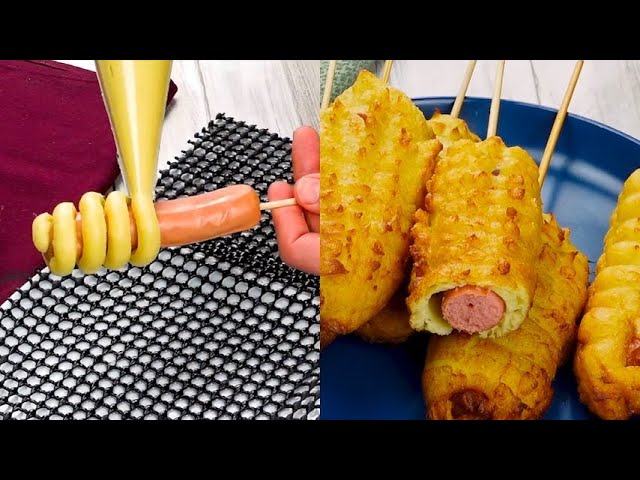 INGREDIENTS
4 eggs
150g (1 1/4 cups) flour
200ml (4/5 cup) water
70g (1/4 cup) margarine
6 sausages
Vegetable oil
METHOD
Pour water into a pot, add margarine, mix and bring to a boil. Add the flour and mix again. Let cool.
Add 4 eggs and mix well.
Pour the mixture into a piping bag.
Fit multiple skewers onto multiple sausages. Coat sausages with the mixture. Smear a little oil on a piece of textured cloth.
Wrap the sausage in the fabric so it has the texture of the fabric. Fry until golden.
Complete recipe:
Other category recipes - Appetizers