Mango Masthani Milkshake
Mango Masthani Milkshake
*Recipe on video and text may differ from each other!
How to cook Mango Masthani Milkshake: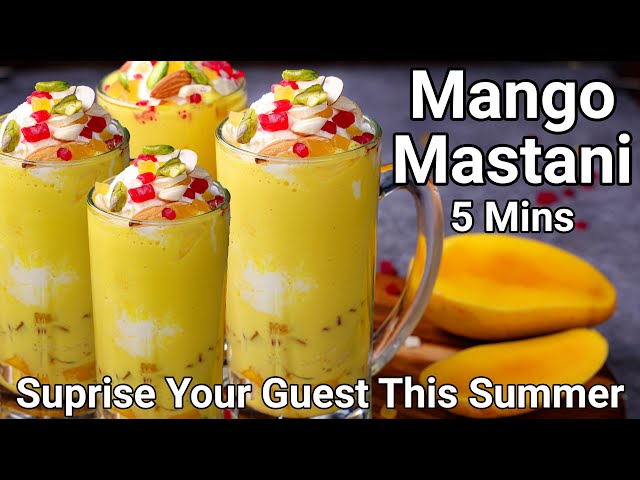 Mango Mastani Recipe. Mastani Drink Recipe. Mastani Cold Drink with detailed photo and video recipe. A unique and tasty desi style mango milkshake recipe made with ice cream, mango pulp and a generous amount of dry fruits.
Other category recipes - Drinks