Veggie cake
How to cook Veggie cake: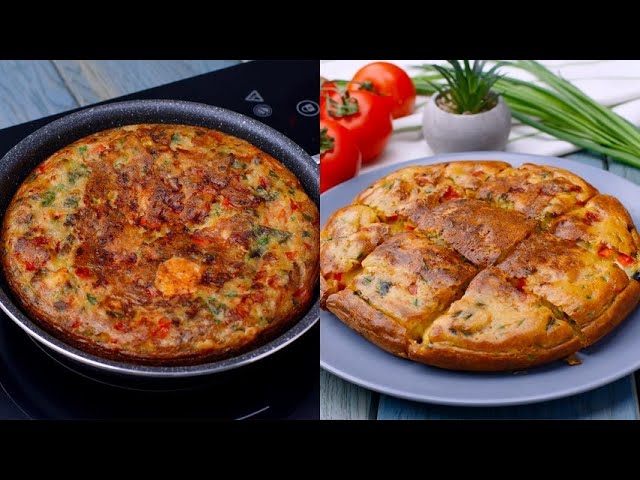 INGREDIENTS

1 red pepper, chopped 3 green onions, chopped 1 onion, chopped 1 potato, grated 3 eggs 50 ml (1/4 cup) milk 130 g ( 1 cup) flour 1 tsp salt 1 tsp sugar 10 g baking soda 200 g cheese
METHOD
In a bowl mix together eggs with milk, flour, salt, and soda. Add in all the rest of the ingredients.
Transfer to the pan, cover, and fry on low heat for 6 minutes, turn over and fry for 3 minutes more.
More recipes from channel - Cookist Wow
Other category recipes - Fruits and vegetables recipes
Add recipe