MasterChef New Zealand
How to cook MasterChef New Zealand: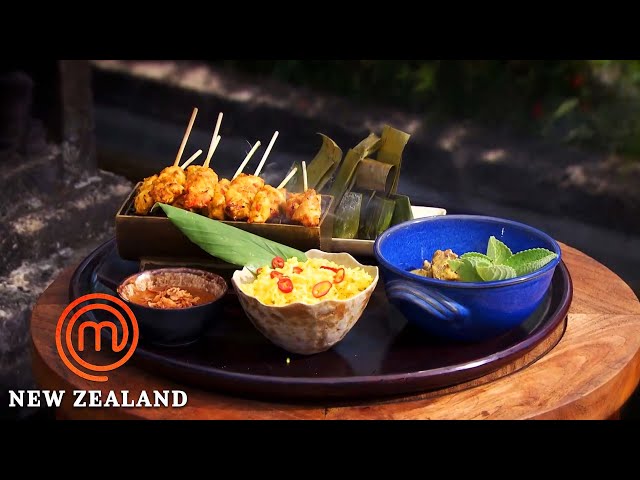 Duos have two and a half hours to replicate a dish from Swiss-born Heinz von Holzen, an expert in Indonesian cuisine.
Welcome to MasterChef World!
MasterChef World highlights the best moments from the world's favourite cooking television show.
Watch mystery box challenges, invention tests, pressure tests and find how-to recipes and masterclasses from world-class chefs!
MasterChef offers ordinary home cooks the opportunity to become extraordinary chefs!
Who will compete in the battle to become the MasterChef? Watch MasterChef World to find out!
More recipes from channel - MasterChef World
Other category recipes - Cooking Show
Add recipe