Idli Dosa Batter Recipe
How to cook Idli Dosa Batter Recipe: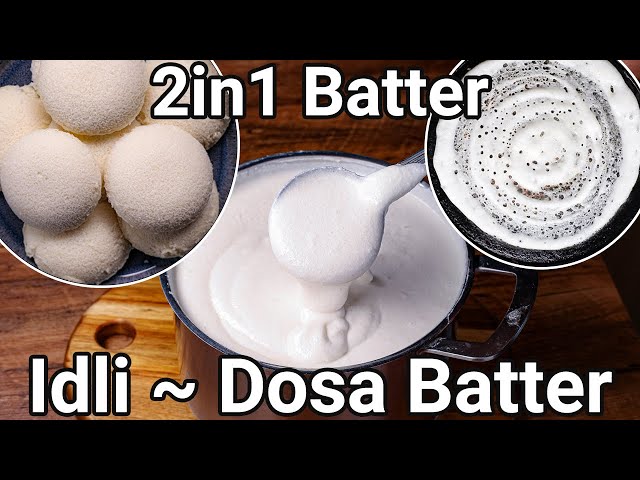 Idli dosa batter recipe. Two in one multipurpose batter for morning breakfast with detailed photo and video recipe. Basically, an excellent morning breakfast recipe which can be used to prepare both idli and dosa. In other words, it is a combination of 2 batter ingredients to form soft and spongy idli and cotton textured dosa. It can be prepared once and used differently every morning for soft idli, uttapam, bun dosa and even a plain set dosa with any choice of condiments.
More recipes from channel - Hebbars Kitchen
Other category recipes - Recipes
Add recipe