Chinese Fried Rice With Shrimp
How to cook Chinese Fried Rice With Shrimp: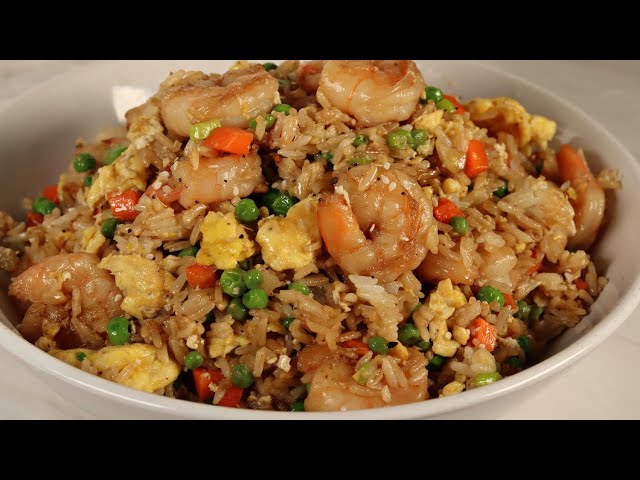 Easy Better-Than-Takeout Shrimp Fried Rice — One-skillet, ready in 20 minutes, and you'll never get takeout again!! Homemade tastes better!! Tons more flavor, not greasy, and loaded with tender shrimp!

2 cup 1 day old cook rice
1/2 lb. large shrimp
1/4 cup diced carrot
1/4 cup yellow diced onion
1/4 cup frozen peas3-4 tbsps. dark soy sauce
1 tbsp. oyster sauce
1 tsp white pepper
1/4 tsp ginger powder
salt and pepper to taste
2 eggs
3-4 tbsps. avocado oil
2 tbsps. green onion
If you like this video and would like to see more don't forget to like, share, and subscribe and hit the bell for a notification of the latest video.
More recipes from channel - Island Vibe Cooking
Other category recipes - Lunch recipes
Add recipe