Puff pastry recipes
Puff pastry recipes
Subscribe to our Telegram channel
@nifty_recipe
. Here you will find all the latest photo and video recipes!
*Recipe on video and text may differ from each other!
How to cook Puff pastry recipes: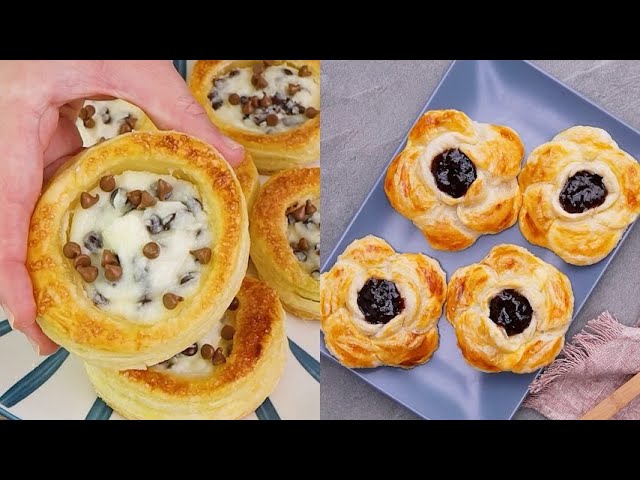 1) Creamy millefeuille: creamy and very quick to prepare!
2) Ricotta pastries: easy to prepare stuffed desserts!
3) Monachine with custard: the original puff pastry treat ready in no-time!
4) Quick easy pain au chocolat: the method to try
5) Pastry flowers: you only need 2 ingredients for this easy recipe!
6) Mini pastry bows: easy and tasty!
Other category recipes - Recipes