Homemade limoncello
Homemade limoncello
Subscribe to our Telegram channel
@nifty_recipe
. Here you will find all the latest photo and video recipes!
*Recipe on video and text may differ from each other!
How to cook Homemade limoncello: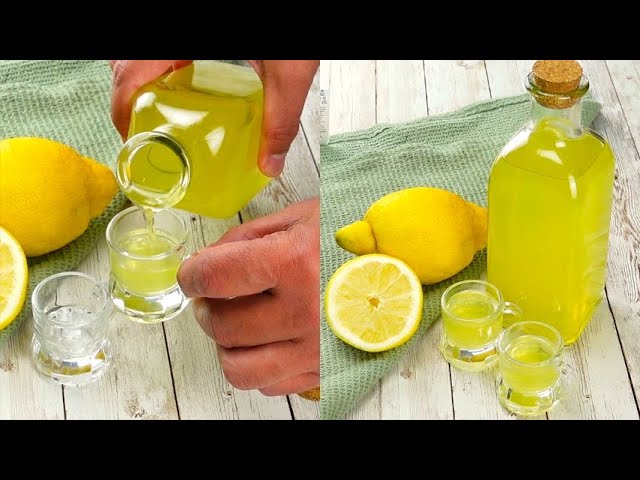 INGREDIENTS
5 lemons
500ml pure alcohol
500 ml water
450 g sugar
METHOD
Remove the peel from 5 lemons, place in a glass jar and pour over the alcohol. Cover and let marinate for 2 weeks to 1 month.
Pour water into a pan, add sugar and let dissolve until you get a syrup. Remove from the heat and strain the alcohol with the lemon peel.
Mix well and pour into a glass bottle.
Other category recipes - Drinks