Nutella tart
How to cook Nutella tart: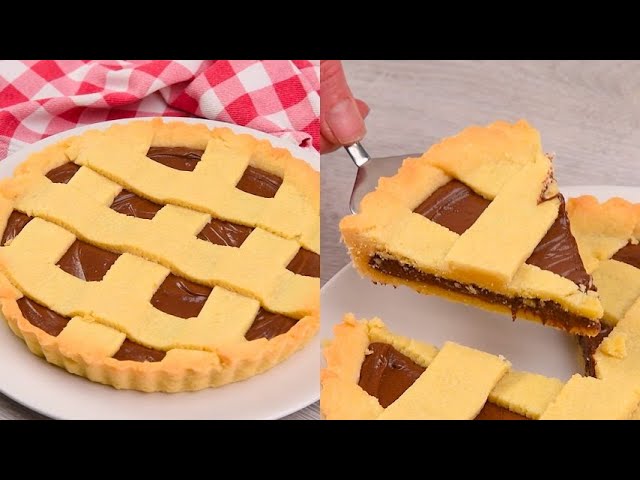 How to make a delicious and creamy Nutella tart in minutes!INGREDIENTS
300g (2 ½ cups) flour 100g (½ cup) sugar 1 egg 1 egg yolk 80ml (1/3 cup) vegetable oil 10g (1 tbsp) baking powder Lemon zest Pinch of salt 400g hazelnut cream
METHOD
In a mixing bowl, beat the eggs with sugar, salt, and oil. Add lemon zest, then sifted flour and baking powder.
Knead the dough and leave it in the fridge for 30 minutes.
Roll out the dough with a rolling pin and place it in a baking tin. Pour the hazelnut cream over the dough.
Arrange the strips of dough on top.
Cover with tinfoil and bake at 360°F/180°C for 10 minutes, then remove the tinfoil and bake for another 10 minutes. Serve.
More recipes from channel - Cookist Wow
Other category recipes - Desserts
Add recipe