3-Ingredient Pudding
3-Ingredient Pudding
How to cook 3-Ingredient Pudding: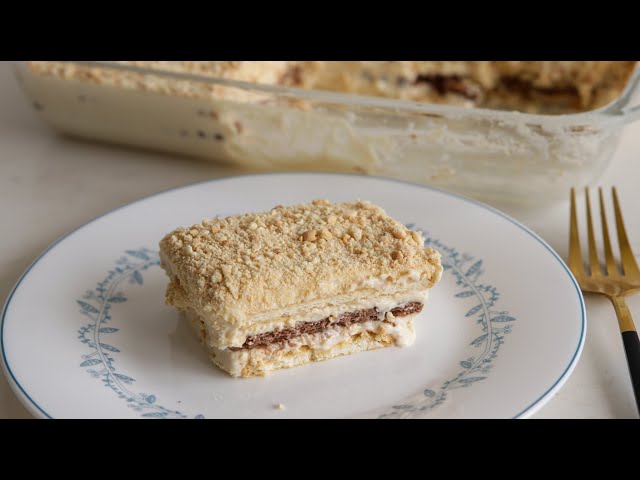 Can you believe this pudding is made with only 3-ingredients? This dessert is one of the easiest desserts I've ever made and you don't even need to use your oven (no-bake dessert). If you like easy dessert recipes that contains only few basic ingredients, but still maintain good taste, this dessert is for you!
Ingredients:
2 cans (800g) Sweetened condensed milk
3/4 cup (180ml) Lemon Juice
250g Biscuits
Directions:
1. To a large bowl add sweetened condensed milk and squeezed lemon juice.
2. Whip until light.
3. Arrange a layer of the biscuits in the bottom of 13"X9" (32X22cm) dish (or any similar size). Then, spread 1/3 of the cream. Repeat the process two more times.
4. Transfer to the fridge for at least 3 hour or overnight.
5. Before serving crush the rest of the biscuits into fine crumbs and sprinkle on thop of the dessert.
6. Serve.
Complete recipe:
Other category recipes - Desserts