2 chocolate cake
How to cook 2 chocolate cake: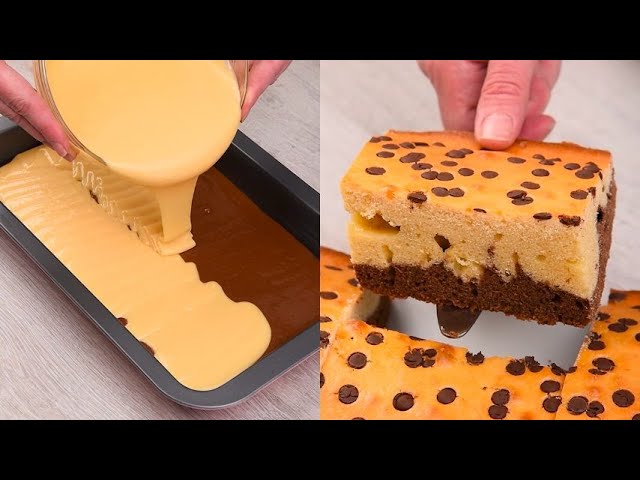 INGREDIENTS
4 eggs 200g (1 cup) sugar 4g (1 tsp) vanilla sugar 70g (¼ cup) butter 250ml (1 cup) milk 330g (2 cups + 2 tbsp) flour 16g (2 tbsp) cocoa powder 10g (1 tbsp) baking powder 50g chocolate chips A pinch of salt
METHOD
Add eggs, sugar, salt, and vanilla sugar to the mixing bowl. Whisk with a mixer.
Add melted butter and milk to the mixture and continue to stir with a mixer. Add flour and baking powder and whisk well.
Divide the mixture into two parts. Add cocoa powder to the first part of the mixture, and two tablespoons of flour to the second part.
Pour the darker mixture first into the baking tray, and then the lighter mixture.
Sprinkle chocolate chips on top, then bake at 360°F/180°C for 30 minutes. Serve.
Other category recipes - Desserts