Baked meat stuffed eggplants
How to cook Baked meat stuffed eggplants: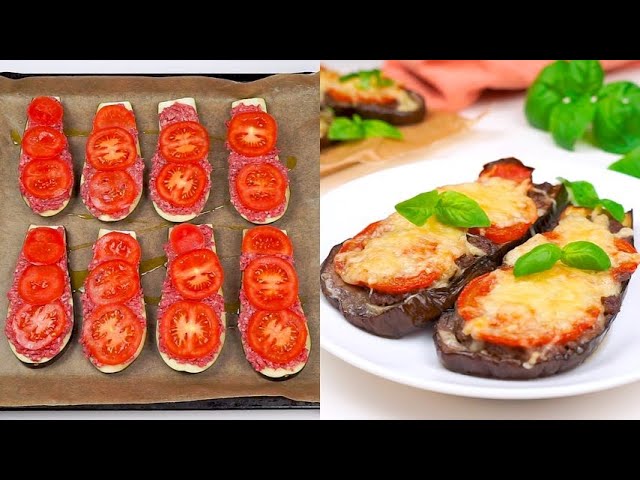 INGREDIENTS
2 eggplants
300g ground beef
60ml (1/4 cup) water
3 tomatoes, thinly sliced
60g hard cheese, shredded
METHOD
Wash eggplant, cut off the ends, and cut them lengthways into 1 cm thick slices.
Season minced beef with salt and pepper, add water, and mix.
Arrange eggplant slices on a baking sheet, poke them with a fork, and spread the minced meat over the aubergines.
Top the meat with tomato slices, season with some more salt, and bake at 180C/350F for 30 minutes.
Sprinkle eggplants with grated cheese and bake at 200°C/400°F for 5 minutes more.
Other category recipes - Dinner recipes