Duchess potatoes
How to cook Duchess potatoes: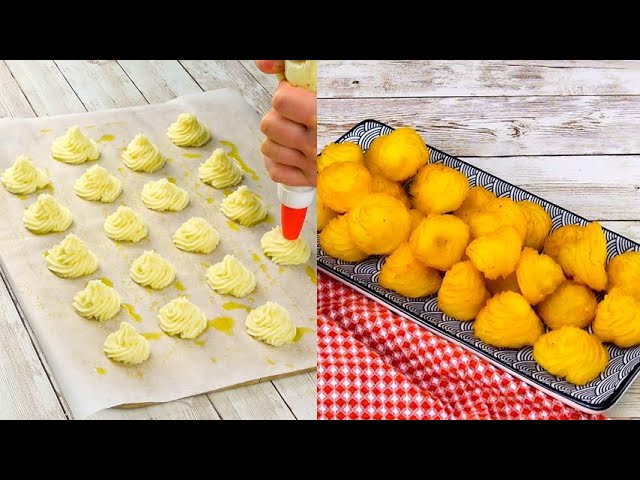 INGREDIENTS
2 boiled potatoes
30g corn flour
30g margarine
1 egg white
¼ tsp salt
Vegetable oil
METHOD
Peel and boil the potatoes. Place them in a colander and press to obtain a puree. Add margarine, corn flour, egg white, salt, and mix.
Pour the mixture into a piping bag.
Form several roses and fry them in vegetable oil.
More recipes from channel - Cookist Wow
Other category recipes - Recipes
Add recipe