Suji Barfi
Suji Barfi
*Recipe on video and text may differ from each other!
How to cook Suji Barfi: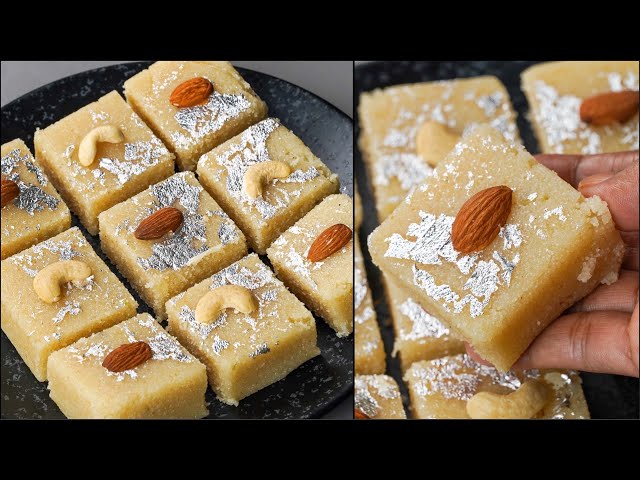 INGREDIENTS & PROCESS:

2 Tbsp Ghee
½ Cup Suji / Semolina
Keep Stirring
Roast For 5-7 Min. In Low Flame
Cook For 2-3 Min.
Let It Boil
¼ Tspn Cardamom Powder
Add Suji / Semolina
Mix
Cook For 5 Min.
Cook Until Separate From The Pan
Place a Baking Paper
Pour The Mixture
Cool Down & Keep It For 2 Hours For Set
Cut Into Pieces
Silver Leaf / Warq
Other category recipes - Desserts