Oven-baked risotto
Oven-baked risotto
Subscribe to our Telegram channel
@nifty_recipe
. Here you will find all the latest photo and video recipes!
*Recipe on video and text may differ from each other!
How to cook Oven-baked risotto: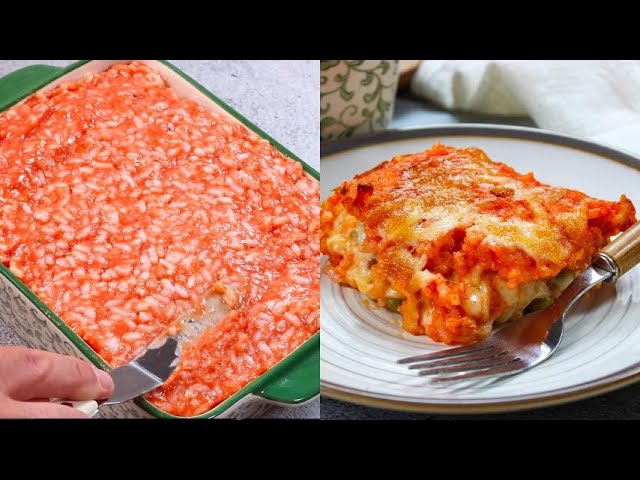 INGREDIENTS
400g cooked risotto 400ml (1 ¾ cups) tomato sauce 1 egg 3 tbsp grated parmesan cheese 2 tbsp breadcrumbs 90g canned peas ½ cup grated cheese, for topping Bacon slices 250g (3 cups) grated cheese
METHOD
In a large mixing bowl place the cooked risotto and stir in the tomato sauce, egg, and grated parmesan cheese. Mix until combined.
Sprinkle some breadcrumbs in a casserole pan and top with half of the risotto mixture.
Add the peas, bacon slices, and grated cheese.
Cover with the remaining risotto and smooth out with the help of a spatula.
Top with grated cheese and bake in an already heated oven at 400°F or 190°C degrees for about 35 minutes.
Let it cool for 10 minutes and cut slices.
Other category recipes - Recipes