Garlic potatoes
How to cook Garlic potatoes: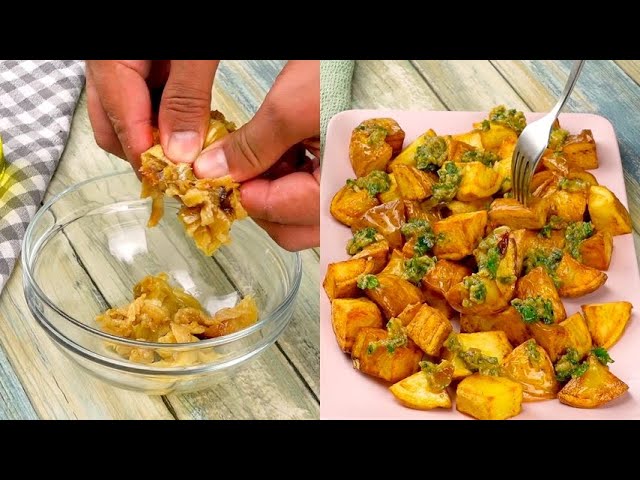 INGREDIENTS
3 heads of garlic 6 potatoes Olive oil Salt Pepper Parsley Vegetable oil
METHOD
Cut off the top of a head of garlic. Place in a baking cup. Add olive oil, pepper, and salt. Bake for 40 minutes at 204ºC (400ºF).
Cut several potatoes into squares.
Place in a bowl with cold water. Dry and fry until golden.
Crush the baked garlic in a bowl, add parsley, salt, and pepper and use to season the potatoes.
More recipes from channel - Cookist Wow
Other category recipes - Dinner recipes
Add recipe