Fried bread triangles
How to cook Fried bread triangles: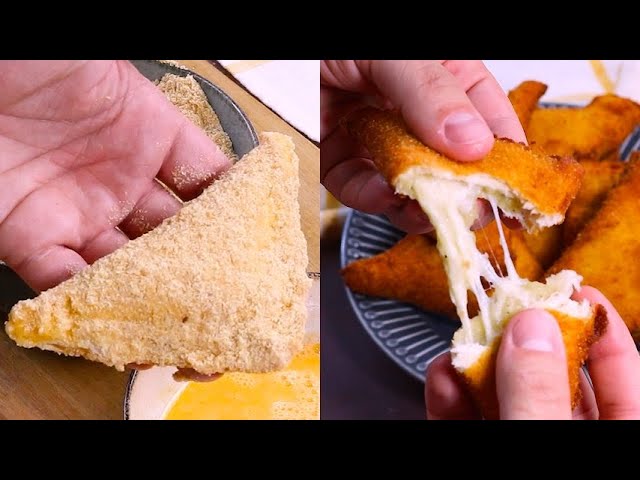 INGREDIENTS
2 medium (180g) potatoes, boiled Salt and pepper to taste 100g grated mozzarella cheese 8 slices of toast bread Water Oil for frying 2 large eggs, lightly whisked Breadcrumbs
METHOD
In a large bowl over mash, sieve mash the potatoes, and season with salt and pepper to taste.
Remove the edges of each piece of toast bread and roll it thinly with the help of a rolling pin.
Add a small amount of the potato mixture and sprinkle some grated mozzarella cheese
Brush the edges of each piece of bread with little water and seal with the help of a fork.
Dip each piece of bread into whisked eggs and coat them with breadcrumbs.
Warm the oil in a frying pan and keep the bread pieces for about 3-4 minutes.
Serve while still warm.
More recipes from channel - Cookist Wow
Other category recipes - Bread recipes
Add recipe