Strawberry and chocolate muffins
How to cook Strawberry and chocolate muffins: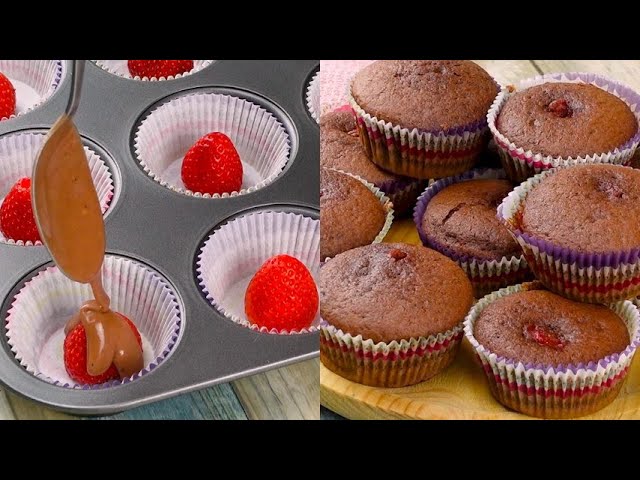 INGREDIENTS
Strawberries
1 egg
80g sugar
8g vanilla sugar
50ml vegetable oil
100ml milk
150g flour
8g baking powder
20g cocoa powder
METHOD
Mix egg, sugar, and vanilla sugar.
Add oil, milk, flour, baking powder, and cocoa, and mix.
Use a straw to remove the strawberry leaf. Cut the top end of each strawberry. Place each strawberry upside down in each hole of a muffin tray.
Fill with the cake mixture.
Bake for 20 minutes at 180ºC (356ºF).
More recipes from channel - Cookist Wow
Other category recipes - Desserts
Add recipe