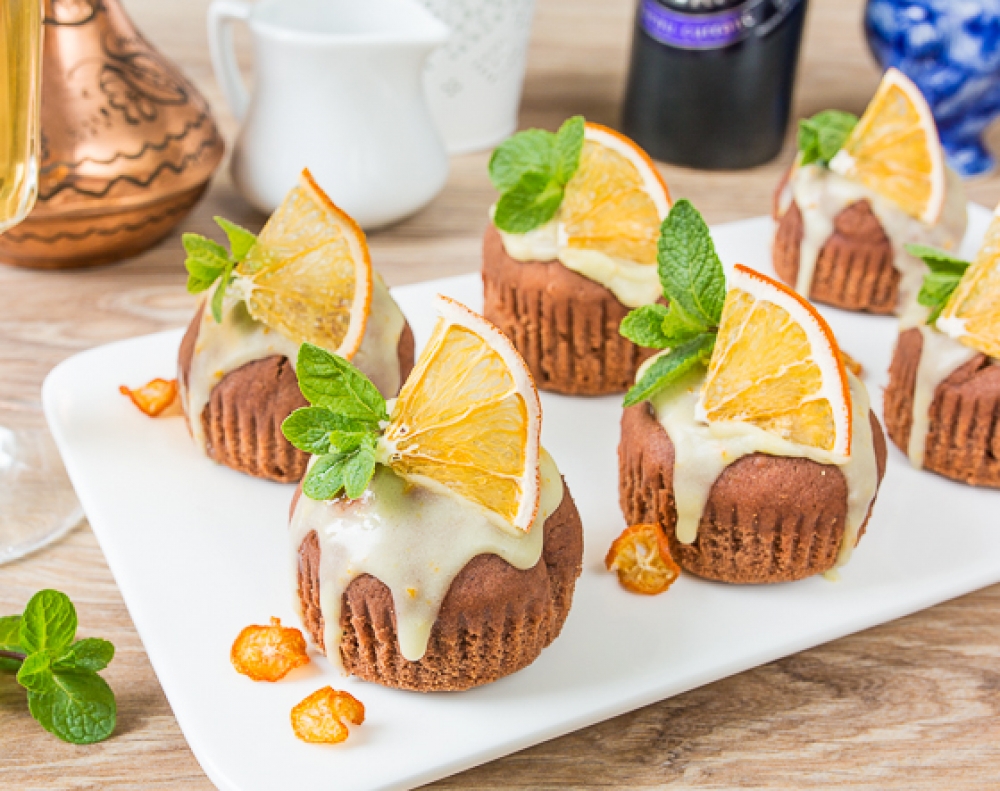 Chocolate Potato Muffins
Chocolate-potato cupcakes – they are tender, soft and very tasty. And orange glaze perfectly complements and shades chocolate taste. You can take a dough layout and cook one big cupcake instead of a few small ones. By the time of its baking it will take about 45-60 minutes, depending on which configuration shape you choose (in the mold with a hole it will be baked faster).
Steps
2.

Add vanilla essence and eggs – one by one, whisking well after each. Add the mashed potatoes and beat again. Sift the flour with cocoa, salt, soda and baking powder. Add half of the flour mixture in the dough, knead it. Pour kefir, mix it. Add the remains of flour mixture and finally knead the dough.

3.

Spread the dough on the molds, filling them with 3/4 of the dough. Bake in the oven preheated to 180 degrees to dry match, for about 25 minutes. Remove the finished cupcakes from the mold and cool it.

5.

Pour cooled cupcakes with the glaze.
Add recipe