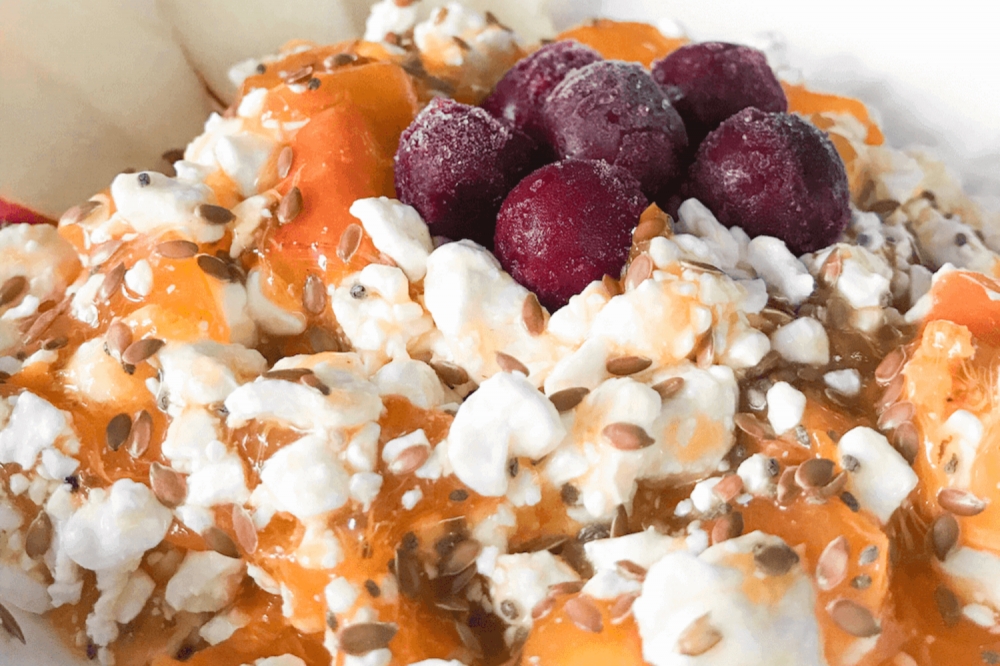 Quick and Easy Breakfast Idea
I give you an idea of ​​how to diversify your breakfast. As for me, cottage cheese perfectly combines with persimmon to taste, and frozen cherry gives a zest. I used to take a very ripe persimmon, which is why I didn't need any honey or sugar – when ripe, it blends well with cottage cheese, giving it sweetness.
Steps
1.

Carefully wash the persimmon and cut it in any convenient way.

2.

Mix cottage cheese with persimmon in a container.

4.

Wash and cut half of an apple slices and place on half the circles of the plate.

5.

In the center put the cherry.

6.

Our simple and healthy breakfast is ready! Enjoy your meal.
Add recipe