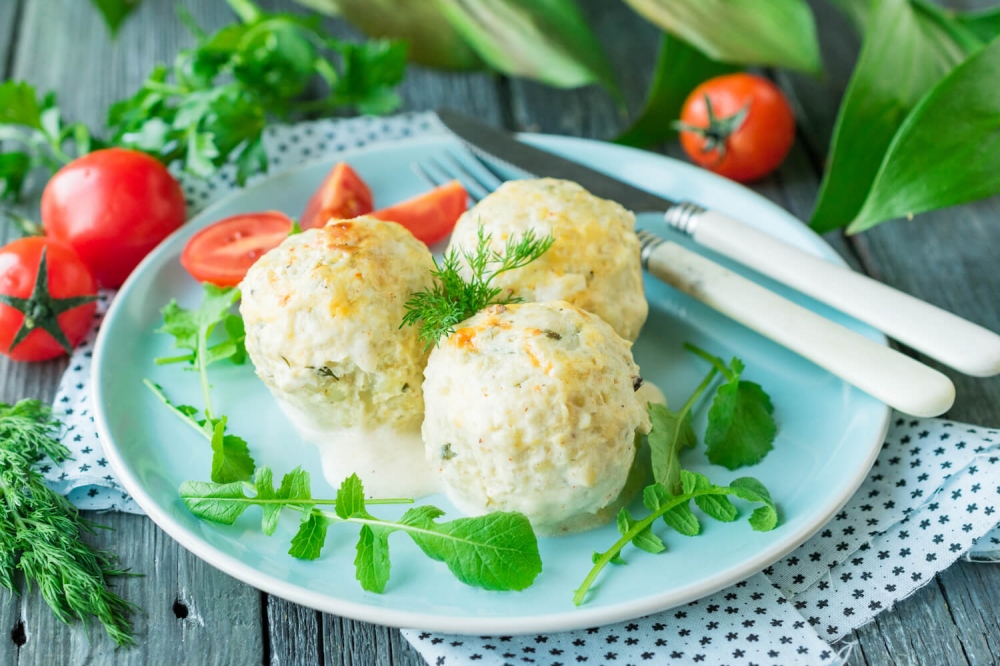 Chicken Bulgur Meatballs with Sour Cream Sauce
Today I want to share with you a simple and delicious recipe of delicious chicken meatballs with bulgur baked in sour cream sauce. As a result you get very tasty, nourishing and useful self-sufficient dish. You don't need any side dish to such meatballs. However, it is a good practice to add a slice of fresh baguette or rye bread.
Steps
1. Wash bulgur carefully, shift it to a pan, pour 200 ml of cold water and put on fire. Cook the cereal to readiness. Meanwhile, let's prepare the meat mince. Wash the fillet, clean from fat and skins, cut into small pieces and transfer into a blender bowl. Add large cut onions and garlic to the meat.

Add recipe