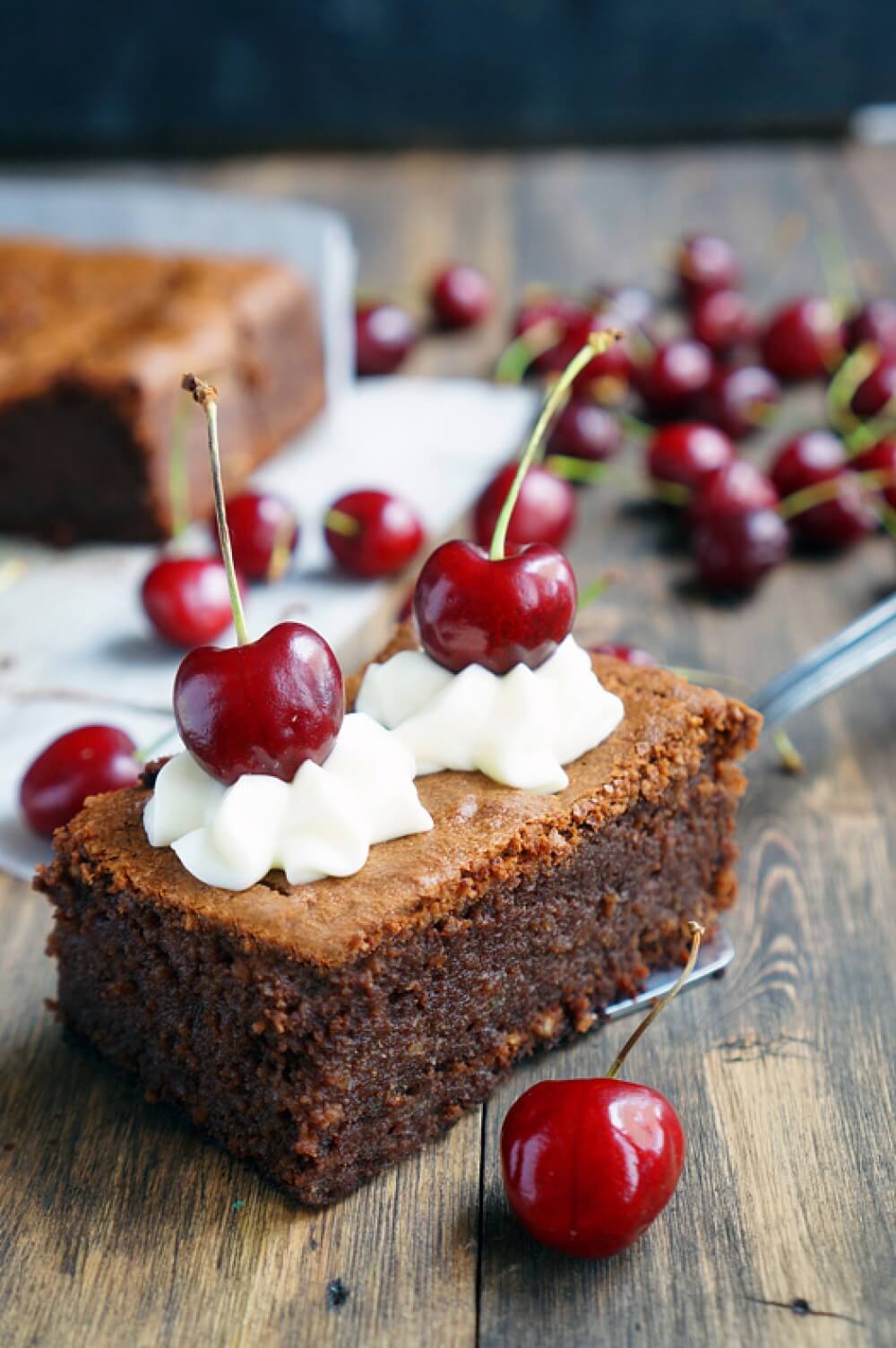 Quick Chocolate Dessert
If you are lazy to cook, but you want something sweet or guests are about to arrive – you can pamper yourself and them with a quick chocolate dessert. This is something between a classic brownie and a simple chocolate cake. It is prepared very easy–connectall ingredients, bake, eat! One, two, three. The taste is very chocolate, the top and bottom are dried crusts, and the middle is rather tender. If you hold the exact amount of time in the oven – it will be slightly moist in the center. You can eat it just like that, but it is definitely betterwith cream and fresh berries!
Steps
1. Melt chocolate (200 g) in a convenient way for you. I use a microwave –it is quickly with no extra dishes.


2. Whisk sugar (150 g) androom temperature butter (150 g) with mixer. Keep the oil warm longer.


3. Then enter eggs (4 pcs)one by one,each time whisking the future dough well.


4. Break the Savoyardi into small pieces. I folded my sticks (6-7 pcs) into a pastry bag and beat it with a rolling pin. See for yourself, if you want large particles in dessert – do not be zealous.


5. Pour Savoyardiinto the dough, almond flour (140 g) and mascarpone (160 g). Whisk again with a mixer.


6. Add the chocolate at the very endand whisk the mixture until homogenous.


7. Put ready dough in the mold of 18-20 cm. I use a square one without a bottom, which I lay with parchment. If you have round shapes – oil them from the inside, sprinkle with flour – a French shirt!


8. Bake at 180 degrees for 40 minutes. Check with a skewer – it should be dry, but it is advisable not to overdo the dessert. I started checking from the 25th minute and every 3-5 ones. Put prepareddessert on the grate to cool down.


9. The finished dessert can be cut into portions and decorated with cream and berries.


10. It turned out very tasty, and flour was not usedat all, I know, it's important to many of you.

Add recipe