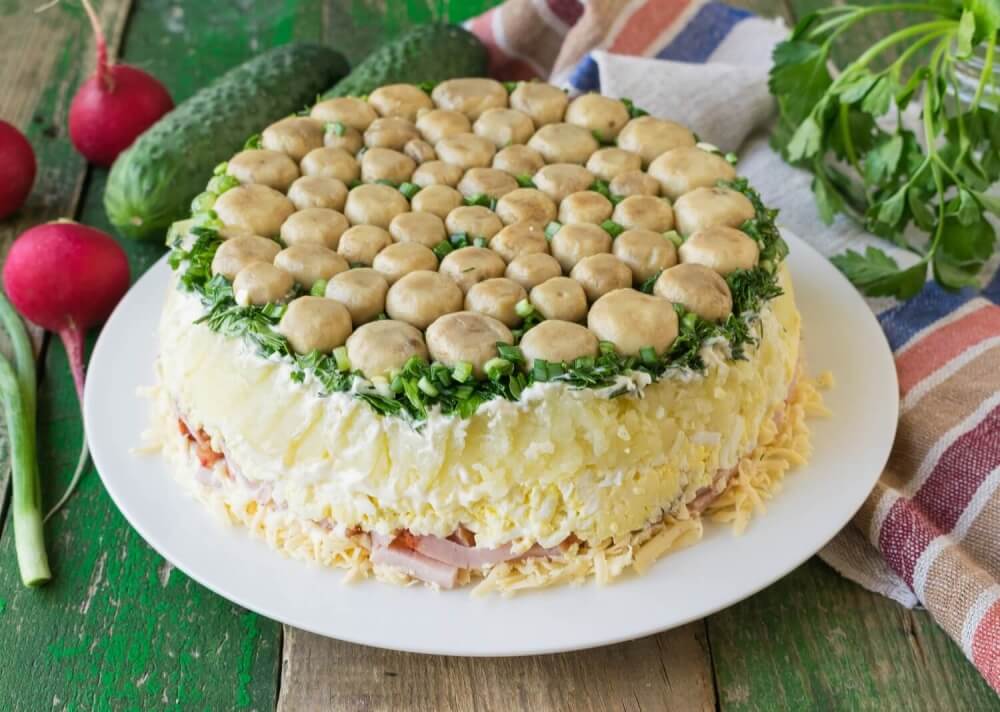 Russian Salad «Mushroom glade»
Salad called «Mushroom glade» will decorate any festive table. The effective presentation and taste of the dish will not leave anyone indifferent. So be prepared for the guests to ask you for a recipe for this salad. If desired, the ham can be replaced with homemade cold boiled pork, boiled chicken or beef.
Steps
3. Thoroughly wash the potato tubers. Boil the vegetables in the skin until they are ready. Then cool the potatoes to room temperature, clear and peel on a grater with a large cloth. Lay out the grated vegetables on top of the greenery layer and lettuce salad a little. Smash potatoes with a small amount of mayonnaise and season with black pepper.

Add recipe